You Named your Baby What?
You Named your Baby What?
---
Choosing a name for your baby is so important.
What's in a name? - Quite a lot! If you are trying to contemplate what you should name your child, then please read this. Names are so important, we need to think them through!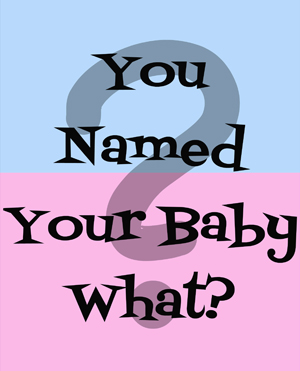 Choose your baby's name carefully.
MOORESVILLE, NC - One thing I was taught by my parent's when I was going to have my first child was that it was extremely important to take great consideration in naming you child. There should be significant meaning to the name also that it portrays the name or variation of a saint.
An example of this was as my father was a member of the society of St. Vincent de Paul, therefore - I was named Vincent. With 10 children this has been a chore, albeit a loving one, at times.
Our first child's name was easy. My little sister Theresa Marie is a saint; she died on Christmas Day in 1963 at 5 months old. In memory of her, I named my first daughter Trisha Marie. My first son, on the other hand, who we thought was an easy one until it came time to actually name him, it became complicated quickly. By then we had several people giving us suggestions about how we should name him after family members, and this gave us pause.  We ended up with two different well thought out names, but could not come to the absolute conclusion. My father-in-law suggested we flip a coin. We did - and he was named Stephen Charles - after the first martyr of the church and my father-in-law.

How did you choose your baby's name?
We've enjoyed naming our children; there was Monica Ann, after St. Monica - St. Augustine's mother; then came along our Christmas child, Natalie Delores born on Dec. 31st. Joseph Michael came along, of course after the foster father of Jesus and St. Michael the archangel. Daniel Richard was named after Daniel from the Old Testament and my father Richard. Then came the twins, Dominic Francis (I was a tremendous fan of Francis of Assisi and his contemporary St. Dominic) and John Paul (guess who he was named after).
The next was Clare Rose; you guessed it, St. Clare of Assisi and St. Rose of Lima. The last. I mean last of my children is Simon Patrick. He is after St. Simon of Cyrene, and keeping our Irish ancestry included - St. Patrick of Ireland.
Now that I've spent the entirety of this article about naming my children, I would like to tell you why I agree with my parent's premise behind their advice. The obvious is that nobody (at least that I can think of) wants to go around by the name of Moon Dog, or Justin Case; you have to remember that the one you are naming has to live with that name the rest of their life!
The other thing is that parents can only do one thing that has a tendency to stay with their child, their name! If it has some significant meaning, then you gave significant meaning to your child. If you give them a saint's name, you make that saint your child's patron for them to look upon as someone to find out about and go forward in life using them as a guide, inspiration and example. A name should not be something that is only unique, controversial, and witty or one that "sings"; it should be a gift that you give you child forever.A birth foretold: click here to learn more!
---
Web site to inspire others in facing their day.
---
---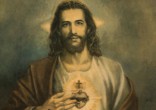 When Jesus walked the earth, he preached a message of love, compassion, mercy and peace. These characteristics were demonstrated by Jesus ... continue reading
---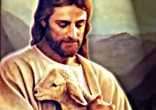 People look for hope in many places. Some look to drugs or alcohol. Some seek companionships in various forms, - respectable and not so ... continue reading
---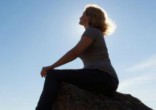 Post-Election Peace. These days, there is so much worldly turbulence that it can seem hard to find common ground with others, even those we ... continue reading
---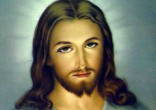 The song "Now Is The Time" by Tom Kendzia is an interesting song written from the perspective of a discussion with God. Of course, ... continue reading
---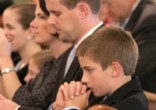 After reading a recent syndicated column in my Diocesan newspaper, I could not remain silent. The columnist, Father Ron Rolheiser, a ... continue reading
---

Copyright 2017 Catholic Online. All materials contained on this site, whether written, audible or visual are the exclusive property of Catholic Online and are protected under U.S. and International copyright laws, © Copyright 2017 Catholic Online. Any unauthorized use, without prior written consent of Catholic Online is strictly forbidden and prohibited.