---
By Catholic Online (NEWS CONSORTIUM)
7/26/2011 (4 years ago)
Catholic Online (www.catholic.org)
Series will examine 'very distinct lives that often times challenge the Muslim stereotype'
TLC is premiering a reality series about the lives of American Muslims this fall entitled "All American Muslim." The series tracks five Muslim families living around Dearborn, Michigan, home to one of the nation's largest Muslim communities.

The reality TV series "All American Muslim" intends to invite "viewers into a world they might not otherwise experience," TLC's general manager Amy Winter said in a release.
LOS ANGELES, CA (Catholic Online) - The series intends to invite "viewers into a world they might not otherwise experience," TLC's general manager Amy Winter said in a release.

"Through these families and their diverse experiences, we will explore how they blend their values and traditions with everyday life in America," Winter said, "providing insight into their culture with care and compassion."

The series premieres in November, and will track "very distinct lives that often times challenge the Muslim stereotype."

Characters on the series include a pair of tight-knit sisters, one of whom wears a traditional Islamic headscarf and one who sports piercings and tattoos and has recently married an Irish Catholic man who is converting to Islam.

Other characters include the "recently married, Nadar and Nawal, who are, having their first baby and trying to find the balance between their traditional Muslim roots and American culture.

"Mike, Deputy Chief for the Wayne County Sheriff's Department, works tirelessly to educate the department about the Muslim religion in an effort to reduce discrimination and ignorance while his wife, an executive who works as a consultant to a major auto manufacturer, struggles to find the balance between work and raising a modern Muslim family."

A CNN/Opinion Research Corporation poll released earlier this year found that 46 percent of all Americans have a favorable view of American Muslims, while 26 percent have an unfavorable view.

"Overall, positive views of American Muslims have risen since 2002, when memories of 9/11 were still fresh in most Americans' minds," said CNN Polling Director Keating Holland.

In 2002, only 39 percent of all Americans said they had a favorable view of Muslims.


---
Copyright 2016 - Distributed by THE CALIFORNIA NETWORK
Pope Francis Prayer Intentions for June 2016
Universal:
Human Solidarity: That the aged, marginalized, and those who have no one may find-even within the huge cities of the world-opportunities for encounter and solidarity.
Evangelization:
Seminarians and Novices: That seminarians and men and women entering religious life may have mentors who live the joy of the Gospel and prepare them wisely for their mission.
---
---
---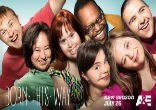 By A&E
A&E Network's critically acclaimed and award-winning original docuseries "Born This Way" returns for a second season featuring 10 brand-new episodes on Tuesday, July 26 at 10 PM ET/PT. NEW YORK, NY - June 21, 2016 Produced by Bunim/Murray Productions, the ... continue reading
---

By Kenya Sinclair (CALIFORNIA NETWORK)
In their latest controversial skit, NBC's "Saturday Night Live" makes fun of newly released faith-based film "God is Not Dead 2." LOS ANGELES, CA (Catholic Online) - The skit, titled "God is a Boob Man" makes light of Sweet Cakes owner Melissa Klein, who refused to ... continue reading
---
By Marshall Connolly, Catholic Online (THE CALIFORNIA NETWORK)
Hollywood is leaving the small screen for the smaller screen, and consumers are thrilled. As more people give up hours in front of the classic boob-tube, and turn to portable media, networks are following suit. Most recently, CBS announced it will be moving more ... continue reading
---
By Catholic Online (CALIFORNIA NETWORK)
You have some time to yourself this weekend and the Netflix and its myriad movies is calling. Are you in the mood for some Anime science-fiction? A film based on a popular children's book? Maybe some spy action adventure? Never fear, a coded list of millions of ... continue reading
---

By Kenya Sinclair (CALIFORNIA NETWORK)
During a live news broadcast in Iowa, reporter Adam Sallet's bank robbery report was interrupted by a bank employee who pointed out the suspected robber before running off-camera. Sallet then excused himself to call 911. LOS ANGELES, CA (California Network) - KIMT-TV ... continue reading
---

By Catholic Online (CALIFORNIA NETWORK)
Have you seen the Catholic Online YouTube channel yet? Every day thousands of people stop by our channel for a wonderfully peaceful and prayerful experience. Don't forget to subscribe today, so you don't miss out on over 100 beautiful Catholic videos, with new ones ... continue reading
---

By Catholic Online (CALIFORNIA NETWORK)
The TV commercial - that distillation of everything that is effective in film making boiled down to its essentials may in fact be an endangered species. An annoyance to many TV viewers - who have yet to realize that commercials are in fact the best and most ... continue reading
---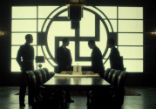 By Catholic Online (CALIFORNIA NETWORK)
Autumn is finally here and the nights are long and chilly. All the more reason to stay in and watch movies and original TV series through streaming . LOS ANGELES, CA (Catholic Online) - "Jessica Jones," based upon the marvel superhero comic book series, is debuting ... continue reading
---

By Kenya Sinclair (CALIFORNIA NETWORK)
Every Halloween there are parties, mischief, cute and scary costumes and of course there is candy! What's the best part about Halloween? All of the hilarious pranks and costumes of course! LOS ANGELES, CA (Catholic Online) - Catholic Online combed through hundreds of ... continue reading
---

By Kenya Sinclair (CALIFORNIA NETWORK)
Destination America, a cable channel owned by Discovery Communications is set to air the show Exorcism: Live! at 9 p.m. Friday night. The reality TV show will feature a clergyman, psychic and the team from Ghost Asylum attempting to exorcise whatever haunts the famous ... continue reading
---
All TV News