How did they do it?
How did the producers of Noah's Ark build their version of the Ark for the movie "Noah"? 

Check out this Ark featurette!
---
Copywriter 2015 - Distributed by THE NEWS CONSORTIUM
Pope Francis Prayer Intentions for July 2015
Universal:
That political responsibility may be lived at all levels as a high form of charity.
Evangelization:
That, amid social inequalities, Latin American Christians may bear witness to love for the poor and contribute to a more fraternal society.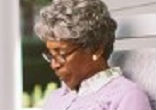 By Catholic Online (NEWS CONSORTIUM)
A quiet domestic drama about a family who turns to prayer -- "War Room" opened at theaters nationwide this past weekend. "War Room" spoke to an unspoken need among moviegoers, as its box office receipts far overtook the debuting action drama "No Escape" and the ... continue reading
---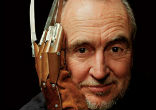 By Greg Goodsell (NEWS CONSORTIUM)
As a director of horror films, Wes Craven definitely had his vicissitudes. He had some disappointments, and not all of his films spun gold at the box office. He would remain world-famous had he only directed three of his films, "Last House on the Left" in 1972, ... continue reading
---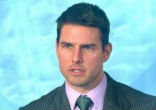 By Catholic Online (NEWS CONSORTIUM)
Rabid Scientology adherent and movie star Tom Cruise is building a $50 million dollar state-of-the art studio on five acres in Hollywood. Word is out that the station will broadcast news with a Scientological slant - "A Scientology CNN," and spread the ... continue reading
---

By Atarah Haely (NEWS CONSORTIUM)
During a recent Church Boys podcast, David A.R. White shared some details about the upcoming sequel to the 2014 Christian movie hit "God's Not Dead." The actor-producer and co-founder of the production company, Pure Flix Entertainment explained that the follow-up movie ... continue reading
---
By Catholic Online (NEWS CONSORTIUM)
It's a sign of the times... Fabled action star Sylvester Stallone will take his Rambo character in an all-out assault against ISIS in Syria and Iraq in the final film in the series, "Last Blood." LOS ANGELES, CA (Catholic Online) - The fifth installment in the ... continue reading
---
By Talia Ramos (NEWS CONSORTIUM)
Uncle Si Robertson, popularly known as comical and fun on Duck Dynasty has recently shown a more serious side as he talked about the importance in giving honor to veterans. He admitted that he was struck in awe by a statement from someone attending the red carpet ... continue reading
---

By Atarah Haely (NEWS CONSORTIUM)
Although the late Steve Jobs was not known to be perfect and flawless, he was certainly not the most villainous employer the world had ever known. However, the latest trailer for the new film about Job's life showcased him as a jerk, arrogant throwing tantrums, ... continue reading
---
By Talia Ramos (NEWS CONSORTIUM)
Over the years, Pixar has created fourteen amazing animated films that people love and relate to. This year, they released the anticipated film, "Inside Out," featuring fictional characters from inside the human body and mind. MUNTINLUPA, PHILIPPINES (Catholic Online) ... continue reading
---

By Talia Ramos (NEWS CONSORTIUM)
In commemoration of the 65th anniversary of the epic comic strip, a 3D movie of The Peanuts will enter theaters by November this year. The trailer shows the iconic characters Charlie Brown and his ever loyal dog, Snoopy, in a quest for the kid's winning identity, as ... continue reading
---

By Talia Ramos (NEWS CONSORTIUM)
A lot of movies have been released over time and with the advance technology we enjoy today, a variety of formats are easily created. However, although most movies are done with exemplary greatness utilizing animations and other effects to produce a more realistic ... continue reading
---
All Movies News