How did they do it?
How did the producers of Noah's Ark build their version of the Ark for the movie "Noah"? 

Check out this Ark featurette!
---
Copywriter 2015 - Distributed by THE NEWS CONSORTIUM
Pope Francis Prayer Intentions for June 2015
Universal:
That immigrants and refugees may find welcome and respect in the countries to which they come.
Evangelization:
That the personal encounter with Jesus may arouse in many young people the desire to offer their own lives in priesthood or consecrated life.
By Talia Ramos (NEWS CONSORTIUM)
Over the years, Pixar has created fourteen amazing animated films that people love and relate to. This year, they released the anticipated film, "Inside Out," featuring fictional characters from inside the human body and mind. MUNTINLUPA, PHILIPPINES (Catholic Online) ... continue reading
---

By Talia Ramos (NEWS CONSORTIUM)
In commemoration of the 65th anniversary of the epic comic strip, a 3D movie of The Peanuts will enter theaters by November this year. The trailer shows the iconic characters Charlie Brown and his ever loyal dog, Snoopy, in a quest for the kid's winning identity, as ... continue reading
---

By Talia Ramos (NEWS CONSORTIUM)
A lot of movies have been released over time and with the advance technology we enjoy today, a variety of formats are easily created. However, although most movies are done with exemplary greatness utilizing animations and other effects to produce a more realistic ... continue reading
---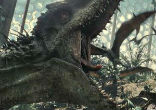 By Catholic Online (NEWS CONSORTIUM)
It seems that more than just little boys love dinosaurs. "Jurassic World," the latest film entry about thunder lizards roaring into the present day has raked in anywhere from $204 to $207 million for its opening weekend. It could very well beat the all-time ... continue reading
---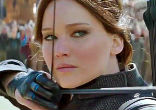 By Catholic Online (NEWS CONSORTIUM)
Fan excitement is growing with the release of the trailer for the final chapter of "The Hunger Games" trilogy. In the trailer released this week, hero Katniss Everdeen (Jennifer Lawrence) returns to the Capitol in "The Hunger Games: Mockingjay - Part 2," with ... continue reading
---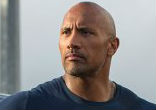 By Catholic Online (NEWS CONSORTIUM)
It's a given that the 21st Century disaster film "San Andreas" isn't any good. Loud and noisy, it inspires little interest in its cliché characters trying to survive a double-whammy quake in California. It comes as a surprise that it did relatively well, ... continue reading
---

By Catholic Online (NEWS CONSORTIUM)
They say everyone enjoys an apocalyptic future, as they require nothing from us. Overall, audiences have bypassed the hopeful, utopian "Tomorrowland" for "Mad Max Fury Road" and now "San Andreas," which depicts the destruction of California by a series of ... continue reading
---

By Talia Ramos (NEWS CONSORTIUM)
Hollywood has released a lot of movies centered on Christianity and the Bible's stories during 2014. Some of them were well-received by Christians and even film critics, while some of the movies received negative, cold responses, especially from those who subscribe to ... continue reading
---

By Atarah Haely (NEWS CONSORTIUM)
Rotten Tomatoes gave the newly released movie, "Little Boy" a low rating, viewing it as rather unconvincing for fans, the filmmakers and some of the professional film critics. MUNTINLUPA, PHILIPPINES (Catholic Online) - However, the movie was given positive approval ... continue reading
---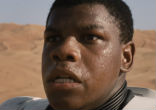 By Catholic Online (NEWS CONSORTIUM)
"The force - is back," and the new trailer in the "Stars Wars" installment, "Star Wars: Episode VII -- The Force Awakens" packs quite a few surprises. Due to hit theaters during Christmas this year, the trailer's unveiling was attended by many actors in the ... continue reading
---
All Movies News