By Catholic Online (NEWS CONSORTIUM)
9/25/2013 (2 years ago)
Catholic Online (www.catholic.org)
Film was discovered in old New Hampshire barn
The woman most singly responsible for the invention of the movie star, Mary Pickford reigned over the Silent Film Era. A copy of her lost 1911 film, "Their First Misunderstanding" has now been discovered by a carpenter in an old New Hampshire barn.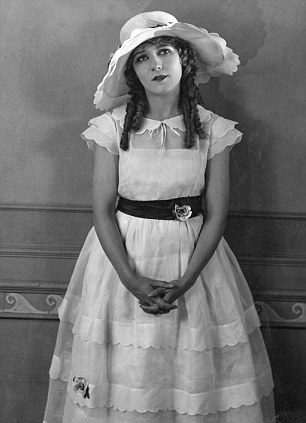 After breaking from the control of major studios with the formation on UA, Mary Pickford became the most powerful woman who has ever worked in Hollywood.
LOS ANGELES, CA (Catholic Online) - The moving picture is Pickford's first, both written and starring her before she went on to be known as "America's sweetheart" - in spite of actually being Canadian, born Gladys Marie Smith in Toronto, Ontario!

"Their First Misunderstanding" has historical value, as she was given credit for writing the film in the advertising materials. Previously, movie studios didn't want actors or actresses to become household names because they would demand more money.

Woodworker Peter Massie discovered the film along with six other vintage reels in a barn he was tearing down. The property used to be a boy's summer camp. The movies were probably as a diversion for campers.

Massie donated the films to a Keene State College where it was identified. "This is the coolest thing I've ever found on any job," he said.

The Library of Congress is now funding the project to restore the film, and will be screened next month at Keene State.

"Their First Misunderstanding" is a 10-minute comedy-drama stars Pickford and her first husband, Owen Moore, as newlyweds having their first argument.

Film restorer Larry Benaquist, who led the project discovered that the first minute of the film was destroyed, but the rest was in remarkably good condition.

Until "Their First Misunderstanding" Pickford had been known only as "Little Mary," "The Girl with the Curls" and "The Biograph" girl, after her former studio. This all changed after this film after when demanded to be credited for her work.

Benaquist, film program founder at Keene State College, said "Now she was an actor with clout, and I think she used that to great advantage."

Going between a variety of studios, Pickford joined Douglas Fairbanks, D.W. Griffith and Charlie Chaplin to form United Artists. After breaking from the control of major studios with the formation on UA, Pickford became the most powerful woman who has ever worked in Hollywood.

Retiring from the motion picture business in 1933, shortly after the advent of sound, she went on to receive an honorary Oscar for her contribution to motion pictures in 1976. She died on May 29, 1979, in Santa Monica of complications from a brain hemorrhage, 87 years old.

Click here to learn about our Saint Michael the Archangel conference this Nov 1-3!


---
Copyright 2016 - Distributed by THE CALIFORNIA NETWORK
Pope Francis Prayer Intentions for June 2016
Universal:
Human Solidarity: That the aged, marginalized, and those who have no one may find-even within the huge cities of the world-opportunities for encounter and solidarity.
Evangelization:
Seminarians and Novices: That seminarians and men and women entering religious life may have mentors who live the joy of the Gospel and prepare them wisely for their mission.
---
---
---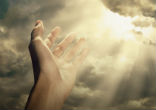 By Tonia Borsellino (CNA)
For both skeptics and believers, miracles have captivated people's attention for thousands of years. Swansea, United Kingdom (CNA) - That same intrigue led St. Anthony Communications to produce their latest film, 'Miracles.'The 35-minute documentary is the first of a ... continue reading
---

By Press Release
Pure Flix is distributing HILLSONG-LET HOPE RISE, the highly anticipated feature film that chronicles the spectacular and miraculous rise to prominence of the Australia-based band, Hillsong UNITED. LOS ANGELES, CA (Catholic Online) - Directed by Michael John Warren ... continue reading
---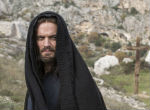 By Kenya Sinclair (CALIFORNIA NETWORK)
Looking for a new way to immerse yourself in the story of Jesus Christ? LOS ANGELES, CA (Catholic Online) - According to Engadget, virtual reality is an opportunity to fully engage an audience in a film like never before.Producers and directors are moving toward the ... continue reading
---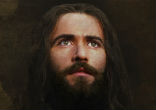 By Kenya Sinclair (CALIFORNIA NETWORK)
Millions around the world have no idea who Jesus Christ, the Son of God, is - but now 6.5 million people will be able to learn about Christ in a way they can clearly understand. LOS ANGELES, CA (Catholic Online) - <a href=http://www.jesusfilm.org/>The JESUS Film ... continue reading
---
By Kenya Sinclair (CALIFORNIA NETWORK)
According to actor Matthew McConaughey, his latest film "Free State of Jonas" is not just a historical film - it is also a Biblical one. LOS ANGELES, CA (Catholic Online) - "Free State of Jonas" centers around Newton Knight, who brings together a small band of farmers ... continue reading
---

By Kenya Sinclair (CALIFORNIA NETWORK)
Steven Spielberg's latest film, "The Kidnapping of Edgardo Mortara," will tell the true story of how a six-year-old's kidnapping relates to Pope Pius IX, the crumbling of the then Papacy and how Italy was unified through the culmination of events. LOS ANGELES, CA ... continue reading
---

By Monique Crawford (CALIFORNIA NETWORK)
Annabel Beam was only 9-years-old when she fell down a hollowed-out tree and landed on her skull. Despite other horror stories in which spines were snapped and skulls were broken, Annabel emerged with a few scratches and a miracle: She was cured of a lifelong illness. ... continue reading
---

By Abigail James (CALIFORNIA NETWORK)
Star of the upcoming feature film, "God's Not Dead 2," Jesse Metcalfe opens up about his journey to God and a better life. LOS ANGELES, CA (Catholic Online) - "Faith is really important to me," expressed Metcalfe during an interview with FOX411. "I really discovered a ... continue reading
---

By CNA/EWTN News
The film Spotlight, which won the Oscar for best picture on Sunday, is a courageous movie that is not anti-Catholic, the Vatican daily L'Osservatore Romano said in two articles dedicated to comment on the Oscars. Vatican City (CNA/EWTN News) - Historian and journalist ... continue reading
---

By Kenya Sinclair (CALIFORNIA NETWORK)
New movie "Risen" follows a Roman soldier's search for Christ's body after His resurrection. Clavius, acted by Joseph Fiennes, must disprove "rumors" of a risen Messiah, but reveals a life-changing truth instead. LOS ANGELES, CA (Catholic Online) - "Risen's" website ... continue reading
---
All Movies News