Beloved comic died of lung cancer in 1984; announcement par for the course for surreal comedian
Comedian Andy Kaufman, best known for his role of "Latke" on the TV show "Taxi," always had a strong dash of surrealism to his standup act. He would never break character onstage - or offstage. He punished one rowdy college crowd who demanded he do his regular routines by reading F. Scott Fitzgerald's "The Great Gatsby" out loud in one sitting. In a gesture that Kaufman would have approved, a woman now claiming to be his "daughter" insists that he's still alive, after being pronounced dead from lung cancer back in 1984.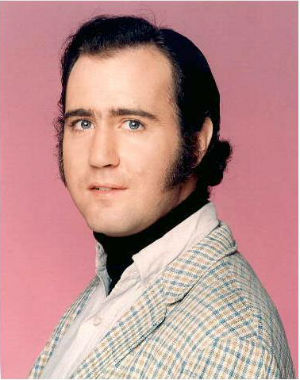 In a gesture that comedian Andy Kaufman would have approved, a woman now claiming to be his "daughter" insists that he's still alive, after being pronounced dead from lung cancer back in 1984.
LOS ANGELES, CA (Catholic Online) - Kaufman's death had always been shrouded in mystery. A death from lung cancer at a relatively early age, for someone who never smoked seems like a most unlikely final curtain call.  

The announcement at the annual Andy Kaufman Awards in New York has brought the theory back into the public eye. The purported daughter of Kaufman told the assembled that her father was still very much alive and that he had faked his death to escape the limelight and be a stay-at-home dad for her and her siblings.

AFTER THE UNSPEAKABLE, WE SPEAK HOPE. Support Catholic Online's response to Typhoon Haiyan in the Philippines. DONATE NOW ...

She also said he wanted to make an appearance at the awards ceremony, but ended up deciding not to come. The video has since gone viral.

"I don't know how much longer he can keep everything away," she said.

She appeared on stage with Kaufman's brother, Michael, who asked her questions as she happily responded, pushing her brown hair behind her ears.

Kaufman's brother also reportedly told a story about his brother reaching out to him in 1999 to meet for dinner, but he was stood up at a restaurant. A note that had been left behind revealed that Kaufman had faked his death. His brother reportedly took this as a sign that Kaufman was still alive.

Kaufman has one known child: daughter Maria Colonna, who lives in upstate New York. She was not involved in this announcement.

The woman claiming to be his daughter is 24 years old, putting her birth years after Kaufman's death. She's also reportedly a theater student.

Kaufman reportedly spoke often of faking his own death. No one has confirmed that this woman is actually Kaufman's daughter, nor that her story is truthful. If not, it's just another ingenious prank that the iconoclastic comedian has played upon his audience, long after leaving this physical plane.

A birth foretold: click here to learn more!


---
Copyright 2016 - Distributed by THE CALIFORNIA NETWORK
Pope Francis Prayer Intentions for NOVEMBER 2016
Universal:
Countries Receiving Refugees: That the countries which take in a great number of displaced persons and refugees may find support for their efforts which show solidarity.
Evangelization:
Collaboration of Priests and Laity: That within parishes, priests and lay people may collaborate in service to the community without giving in to the temptation of discouragement.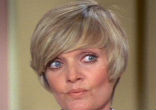 By Abigail James (CALIFORNIA NETWORK)
Television's favorite sitcom mom has passed away at the age of 82. LOS ANGELES, CA (Catholic Online) - Actress Florence Henderson, best known as Carol Brady of the Brady Bunch, died on Thanksgiving day due to heart failure. According to her manager, Kayla ... continue reading
---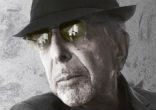 By Kenya Sinclair (CALIFORNIA NETWORK)
Singer songwriter Leonard Cohen passed away on Thursday, November 10. LOS ANGELES, CA (Catholic Online) - The largely influential singer reportedly passed away peacefully at 82-years-old.On his Facebook page, Sony Music Canada released the brief statement: "It is with ... continue reading
---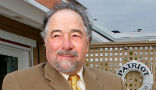 By David Drudge (CALIFORNIA NETWORK)
Censorship is alive and well in America. Yesterday, Dr. Michael Savage's show "Savage Nation" was pulled off the air when he questioned Hillary Clinton's health. Censorship in America comes in two forms, hard and soft. LOS ANGELES, CA (California Network) - Dr. Michael ... continue reading
---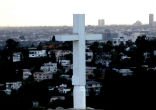 By Abigail James (CALIFORNIA NETWORK)
Practicing your faith and being in the limelight is not always an easy task, especially in a world where Christians and believers are persecuted for their faithful love of God. LOS ANGELES, CA (Catholic Online) - Despite facing paparazzi and crazed fans, there are ... continue reading
---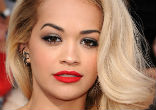 By Kenya Sinclair (CALIFORNIA NETWORK)
Pop singer Rita Ora, known for songs such as "I Will Never Let You down" and "Shine Ya Light" will be performing a song at St. Peter's Basilica for Pope Francis. LOS ANGELES, CA (Catholic Online) - NME reported Ora was asked to perform at a ceremony in Italy this ... continue reading
---

By David Drudge (CALIFORNIA NETWORK)
Infowars host, Alex Jones has asked Hillary Clinton not to kill him as he speaks out against her campaign of terror. According to sources, Clinton is responsible for the deaths of hundreds of people who have challenged her rise to power. LOS ANGELES, CA (California ... continue reading
---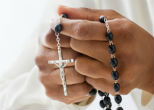 By Kenya Sinclair (CALIFORNIA NETWORK)
Drugs, sex and scandals surround many Hollywood stars, but many famous actors and actresses rise above it or work through it with help from their Catholic faith. LOS ANGELES, CA (Catholic Online) - The media loves to show unflattering images of famous stars at their ... continue reading
---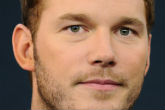 By Kenya Sinclair (CALIFORNIA NETWORK)
Actor Christ Pratt, known for his roles in "Guardians of the Galaxy" and "Jurassic World," took to Twitter to respond to a fan's prayer request. LOS ANGELES, CA (Catholic Online) - The Tweet read: "@prattprattpratt would love a RT asking followers to say a prayer for a ... continue reading
---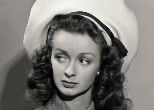 By Monique Crawford (CALIFORNIA NETWORK)
Noel Darleen Neill, best known for her portrayal of Lois Lane in the original Superman television show, passed away of natural causes on Sunday, July 3, at 95-years-old. LOS ANGELES, CA (Catholic Online) - According to CNN, Neill's friend, manager and biographer, Larry ... continue reading
---

By Kenya Sinclair (CALIFORNIA NETWORK)
Lady Gaga, known for her meat dress and outlandish outfits, has spoken out against Catholic blogger Becky Roach, who wrote an article criticizing celebrities who hypocritically claim they are faithful to God but continue to live stereotypical Hollywood lifestyles. LOS ... continue reading
---
All Celebrity News