This Ash Wednesday, take Lent to the next level
---
By Catholic Online (NEWS CONSORTIUM)
3/2/2014 (3 years ago)
Catholic Online (www.catholic.org)
What are you doing to make the world a better place this Lenten season?
This Ash Wednesday, Catholics are invited to do something exceptional for Lent. We often make sacrifices that mean something to us, but we must take our faith a step further.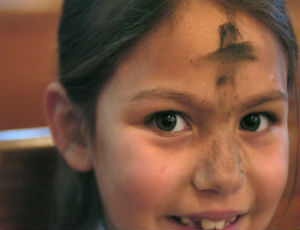 Young boy praying on Ash Wednesday.
LOS ANGELES, CA (Catholic Online) - What are you doing to take your faith a step further this Lent? You may already be giving something up, and you may be pretty good about not eating meat of Friday, but ask yourself this: what are you doing that actually makes the world a better place?
We often make the mistake of celebrating Lent a bit selfishly. Think about it for a second. We give something up, maybe we pray a little more, but what else? What are we putting into the world that makes it a better place? Think about the difference we would make if we performed acts of charity during Lent instead of simply avoiding chocolate. Think about how much power we as Catholics could demonstrate if we all just did one charitable deed during Lent. Now literally pause, please, and think about this...
Typically our sacrifices benefit ourselves and hey, that's okay!
We lose weight during Lent, we save money, we change habits. Lenten sacrifices can do much more for us than even our New Year's resolutions, as they should.
However, we tend to become preoccupied with serving ourselves. We are militant about dodging sweets, finding a decent place to get fish on Friday, and we do a good job with those extra prayers, typically needed when we give up daily habits that have become part of our routines.
Yet, we're not called to sacrifice for just ourselves. We're called to do more, and to make sacrifices for others as well. Indeed, the recipe for making the world a better place is two-fold. First, we must work on ourselves, something we tend to do well with during Lent. The second part is to serve others.
Remember, Jesus washed the feet of His disciples. We too are called to do the same.
How? With busy lives and more distractions than ever, how are we to aid those most in need during times like these?
Again, the answer is simple. 'Prayer and Action' 
First we need to pray because through prayer we tap into our spiritual strength to overcome temptation. This prayer is what makes the extraordinary possible. If you lack the willpower to keep your Lenten sacrifice, if you lack the time or the means to do more for Christ, it is through prayer that you will be transformed.
Prayer will open your mind to a Christ-like way of thinking. It will simplify your life and open possibilities that you never knew existed.
Once your mind is awakened with prayer and you become aware of your strength, you are tasked with taking action. This is the critical follow-through to changing yourself during Lent. It is also the part where you actually serve others, becoming like Christ washing the feet of his disciples.
Catholic Online's 'Catholic Team Global' is making this step easy for those who wish to do more this Lent by serving others. Everyone is invited to take the Catholic Team Global Lenten Pledge to buy food for the poor via our 'Prayer and Action' program.
The process is simple. Sign up below to take the pledge. Then, pray to ask what you can do. Finally, according to your means, act by following this link.
Although the act itself is simple, let us make no mistake that it is easy. It isn't easy, and it isn't meant to be. We know that each of you works hard to earn what you have. So when you donate, consider your labor as part of your sacrifice. When you work, and earn what you will donate, work with a prayerful mindset and understand that you are serving in the vineyard of the Lord.
Remember that your prayers are important too. It is by Praying and Acting that you will change the world, and also change yourself.
And isn't that really what Lent is all about?

Take the pledge now.
Click here to Pray and Act now!
Pope Francis calls for your 'prayer and action'...
---
Copyright 2017 - Distributed by THE CALIFORNIA NETWORK
Pope Francis Prayer Intentions for SEPTEMBER 2017
Parishes.
That our parishes, animated by a missionary spirit, may be places where faith is communicated and charity is seen.
---
---
---
More Lent & Easter
---
'So it is written that the Christ would suffer and on the third day rise from the dead'
Easter / Lent News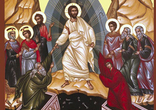 While Easter is a Solemnity and an octave feast, it is also a 50 day season until Pentecost.The Season of Easter is not just about His ... continue reading
---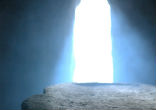 What lesson is the Lord teaching us by keeping his wounds intact? Perhaps we can better answer this question by turning to our own wounds. ... continue reading
---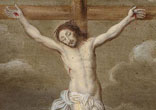 As a teenager I ran into someone who introduced me to the finer points of the occupation. We fell into the tried and proven method of ... continue reading
---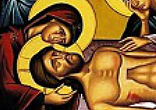 Something strange is happening - there is a great silence on earth today, a great silence and stillness. The whole earth keeps silence ... continue reading
---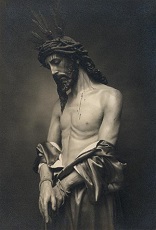 Today as we contemplate the Passion we also plumb the mystery and meaning of the Church. We are members of His Body. She was born ... continue reading
---