So that is why they call it Fat Tuesday
---
Fire destroyed many of the group's costumes
Maybe that's why they call it "Fat Tuesday," the day of celebration before the beginning of Lent at Mardi Gras celebrations. In Brazil, the celebrated dance troupe, the Mocidade Independente de Padre Miguel are strutting their stuff with pride - in spite of what is perceived as "negative body image" and a massive fire that destroyed the majority of their costumes.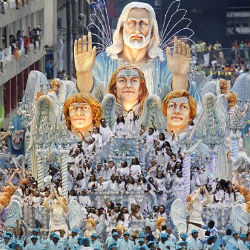 The show must go on, as even a massive fire failed to prevent Brazil's samba competition from preceding as normal.
P>LOS ANGELES, CA (Catholic Online) - Members of the troupe, to use a euphemism, "have a lot to show." Chubby men shake it in togas, and plump women swan about in little more than white bras and kickers. The troupe was among samba groups opening two days of Carnival parades at Rio de Janeiro's Sambadrome.
It was not all flamboyance and high spirits at the event. The Portela group lost most of their elaborate costumes and floats in a fire last month. At first, the group entered in relative silence, with its 300-strong percussion section abruptly quieting its thundering drums and crouching down in a moment of silence for its losses in the fire.
After a moment of silence for a few seconds, the drummers leaped back up with a raucous beat as Portela's thousands of members marched on to the cheers and applause of fans.
"Our community looks beautiful tonight," Portela president Nilo Figueredo said. "It is really a community of warriors."
The fire in early February raged through warehouses where Portela and two other elite samba groups were preparing for Carnival, incinerating more than 8,000 feather and glitter costumes and many of the big, meticulously decorated floats.
Portela had 3,255 outfits destroyed or severely damaged. Many wondered whether the group, which has not missed a parade in its 84-year history, would be able to put on a show at all.
It later became clear that the 2011 Carnival would be marked more than ever by the festival's quintessential ability to bring hope and happiness, even if fleeting, to those who have little. It also steeled samba group members' fierce allegiances in a city where fans are as devoted to their groups as they are to their soccer teams.
"We're ready and we're strong - no one is sitting here sad, thinking of what we lost," one member, Maria Alice Alves, clad in a metallic silver and blue outfit, said before Portela marched in.
"Our objective is always perfection," said Alessandro Meireles, a 30-year-old who has been a member of Portela's percussion section for a decade. "Even if we can't win, we're going to put on the show people expect of us."
---
Copyright 2018 - Distributed by THE CALIFORNIA NETWORK
Pope Francis Prayer Intentions for JANUARY 2018
Religious Minorities in Asia.
That Christians, and other religious minorities in Asian countries, may be able to practise their faith in full freedom.
---
---
---
More Lent & Easter
---
'So it is written that the Christ would suffer and on the third day rise from the dead'
Easter / Lent News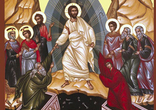 While Easter is a Solemnity and an octave feast, it is also a 50 day season until Pentecost.The Season of Easter is not just about His ... continue reading
---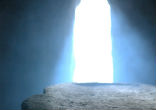 What lesson is the Lord teaching us by keeping his wounds intact? Perhaps we can better answer this question by turning to our own wounds. ... continue reading
---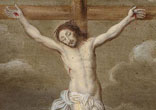 As a teenager I ran into someone who introduced me to the finer points of the occupation. We fell into the tried and proven method of ... continue reading
---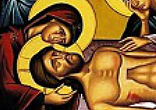 Something strange is happening - there is a great silence on earth today, a great silence and stillness. The whole earth keeps silence ... continue reading
---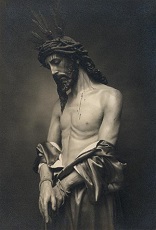 Today as we contemplate the Passion we also plumb the mystery and meaning of the Church. We are members of His Body. She was born ... continue reading
---