This vision of a dynamic Christian life also involves the development of what was called habitus in Latin, from which we derive the word habit. Let's call them habits of holiness. They are powers to act with excellence which are formed within the Christian believer through our cooperation with grace
There is a call to happiness planted within every human person as a seed. Beatitude or happiness finds its perfect expression in the teaching of Jesus Christ in the Sermon on the Mount. It was lived and demonstrated in His Sacred humanity, which is a model for all human beings. It is meant to be replicated in the life of each man and women who is baptized into His Church and learns to clothe themselves in virtue and live in beatitude, beginning even now.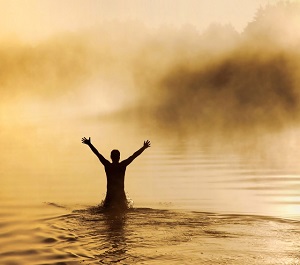 Highlights
Catholic Online (www.catholic.org)
9/14/2013 (3 years ago)
Published in Year of Faith
Keywords: virtue, fruits of the spirit, holiness, happiness, beatitude, new creation in christ, participation, partakers of the divine nature, Year of Faith, Habitus, Deacon Keith Fournier
---
CHESAPEAKE, VA (Catholic Online) - In our first reading (Col. 3:12-17), the Apostle Paul instructs the Colossian Christians to  "Put on, as God's chosen ones, holy and beloved, heartfelt compassion, kindness, humility, gentleness, and patience, bearing with one another and forgiving one another, if one has a grievance against another; as the Lord has forgiven you, so must you also do. And over all these put on love." 
The Greek word rendered 'put on' in the New American translation of this passage implies the act of clothing oneself. Some translations actually use the expression, - clothe yourself. We put on these virtues as a cloak of holiness as we grow in the character of Christ.
We then choose to live differently. We truly become "partakers of the Divine nature" (2 Peter 1:4) as we participate in the continuing work of grace. The Holy Spirit effects our ongoing conversion and transformation into a new creation in Christ. (2 Cor. 5:17)
Our Gospel text from the Sermon on the Mount emphasizes this call to live differently.  Jesus says, "To you who hear I say, love your enemies, do good to those who hate you, bless those who curse you, pray for those who mistreat you. Be merciful, just as also your Father is merciful (Lk. 6:27-38)
In both readings we are called holiness and virtue. We cannot do this on our own, but nothing is impossible with God.  St Paul expressed the process when he wrote to the Galatians "No Longer do I live but Christ lives in me and the life I now live I live by faith in the Son of God". (Gal. 2:20)
This is not an ideal; it is meant to become real in the life of every Christian - no matter what our state in life or specific vocational calling within the one call of discipleship. We are to cooperate with the grace of God and yield more and more to the Holy Spirit, in order to be made new.
The Holy Spirit brings about a transforming work within each of us, making us more and more like the Lord Jesus Christ - if we cooperate with grace.That entails developing a new way of life which is rooted in prayer and communion with God, fed through immersion in His Word and participation in the sacred mysteries, the sacraments, and expressed in love.
The New Testament and the writings of the early Church fathers emphasize this vocation to beatitude or happiness. The path to happiness passes through the Cross and the Resurrection of Jesus Christ. He has done for us what we could never do for ourselves. Through the Holy Spirit we are being set free from what St Paul calls the law of sin and death. (Rom. 8:2)
We are not only set free from, we are set free for - a new way of life as a Christian, a follower of the Christ. One who makes the Risen Jesus Christ present in the stuff of daily life, for ourselves and for others. The process of conversion in the life of a follower of Jesus involves the exercise of human freedom through the capacity of human choice.
As we choose the Lord, as we grow in the life of the Holy Spirit, we begin to experience real happiness.The kind that does not disappear in struggle or become extinguished by difficulty. His Image is restored in us and we begin to grow into His Likeness.
Such a robust moral vision calls us to growth in virtue. The theological virtues of faith, hope and charity are infused in us through Baptism. The hinge or cardinal virtues are, in a proper sense, acquired through a lifestyle of living faith and participation in the sacramental life of the Church.
This vision of a dynamic Christian life also involves the development of what was called habitus in Latin, from which we derive the word habit. Let's call them habits of holiness. They are powers to act with excellence which are formed within the Christian believer through our cooperation with grace. 
The Holy Spirit bestows upon us the spiritual gifts and empowers us to enter into a lifestyle of conversion where we can cultivate the fruits of the Spirit, "love, joy, peace, patience, kindness, goodness, faithfulness, gentleness, and self-control." (Gal. 5:22)
There is a call to happiness planted within every human person as a seed. Beatitude or happiness finds its perfect expression in the teaching of Jesus Christ in the Sermon on the Mount. It was lived and demonstrated in His Sacred humanity, which is a model for all human beings.
It is meant to be replicated in the life of each man and women who is baptized into His Church and learns to clothe themselves in virtue and live in beatitude, beginning now. 
---
Copyright 2016 - Distributed by THE CALIFORNIA NETWORK
Pope Francis Prayer Intentions for NOVEMBER 2016
Universal:
Countries Receiving Refugees: That the countries which take in a great number of displaced persons and refugees may find support for their efforts which show solidarity.
Evangelization:
Collaboration of Priests and Laity: That within parishes, priests and lay people may collaborate in service to the community without giving in to the temptation of discouragement.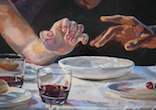 By Fr Samuel Medley, SOLT
I gave my back to those who beat me, my cheeks to those who plucked my beard; My face I did not shield from buffets and spitting. HYTHE, KENT, UK (Catholic Online) - I didn't steal any cookies mommy! says a little boy whose mother asked him if he was hungry, wiping the ... continue reading
---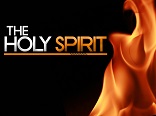 By Catholic Online
The Spirit makes one man a teacher of divine truth, inspires another to prophesy, gives another the power of casting out devils, enables another to interpret holy Scripture. The Spirit strengthens one man's self-control, shows another how to help the poor, teaches ... continue reading
---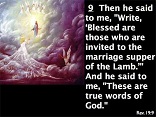 By Deacon Keith Fournier
It is not accidental that the Bible, from beginning to the end, uses marriage as a metaphor and a symbol to reveal the plan of God for the whole human race. Marriage was God's plan from the beginning as we see in the first book of Genesis. Throughout the Old ... continue reading
---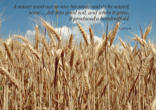 By Deacon Keith Fournier
"A sower went out to sow. And, as he sowed, some seed fell on the path, and birds came and ate it up. Some fell on rocky ground, where it had little soil. It sprang up at once because the soil was not deep, and when the sun rose it was scorched, and it withered for ... continue reading
---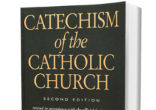 By Michael Terheyden
How we interpret the Bible is of immense importance! It directly affects what we believe about Christ, the Church, and our faith, but it is also related to many of the grave problems in our society and the world. Yet, despite the gravity of this situation, we have good ... continue reading
---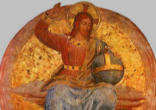 By Deacon Keith Fournier
We celebrate the Feast of Christ the King. It is one of many opportunities the Catholic Church year offers to each one of us to consider the creature called time, receive it as a gift, and begin to really live our lives differently. This is one of ... continue reading
---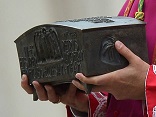 By Deacon Keith Fournier
On the Solemnity of the Feast of Christ the King, the Sunday which marks both the end of the Church Year and the end of the Year of Faith, inaugurated by Pope Emeritus Benedict XVI, Pope Francis greeted thousands of the faithful and presided over Holy Mass and the ... continue reading
---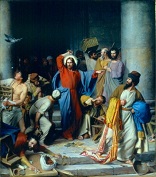 By Father Randy Sly
Becoming a House of Prayer is the best discipline we can take on. St. Ephraem of Syria states that Virtues are formed by prayer. Prayer preserves temperance. Prayer suppresses anger. Prayer prevents emotions of pride and envy. Prayer draws into the soul the Holy ... continue reading
---
By Deacon Keith Fournier
If this day you only knew what makes for peace- but now it is hidden from your eyes. For the days are coming upon you when your enemies will raise a palisade against you; they will encircle you and hem you in on all sides. They will smash you to the ground and your ... continue reading
---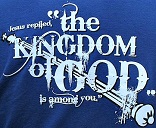 By Deacon Keith Fournier
In Jesus Christ, the Kingdom has been inaugurated. Upon his return it will be made complete and fully manifested in a new heaven and a new earth. We are members of the Body of Christ which makes it present here and now - as seed and sign for a world which is in labor. ... continue reading
---
All Year of Faith News