Tomorrow, Thursday, we are losing a Pope. We are gaining a Pope. Old dies. New is born.
"They will condemn him to death, and hand him over to the Gentiles to be mocked and scourged and crucified, and he will be raised on the third day." (Matthew 20:19) Lent is a time when we accept the prophecy of Christ applying to ourselves.  We will suffer.  We will die.  We will rise.
Pope Benedict XVI
HYTHE, KENT, UK (Catholic Online) - "He is strong, he will pull through," said a loving wife as she watched her emaciated husband lying on a hospital bed.  However, as I clasped his hand in mine and looked into his eyes I understood the contrary.  Suddenly both of us knew something.  We were not only certain that he was going to die but that he would be soon with God. 

I gave him the last Sacraments: confession, eucharist, anointing, and the apostolic pardon.  An hour later he was dead.  I dare say he is with God. What is it like to know you are going to die? Jesus knew it and tried to prepare his apostles.  Like the admiring wife, they too, had a hard time believing it.  He was so wonderful to be around, so loving, so full of grace and truth.  How could he be tortured and murdered?  In the gospel for today, you can almost hear their unbelief of even the One who is pure Truth and pure Light itself. We are all going to die.  This is a simple fact.  Life is short.  Yesterday we were born and tomorrow we will die and we have only today. What is it like to know you are going to die? How would you live differently?  Lent is a time when we accept the prophecy of Christ applying to ourselves.  We will suffer.  We will die.  We will rise. Christ helps us to accept this serenely.  It is he who shows us that death is merely a thin veil that separates us from the next life, and when our hour is come that veil will be thrust aside and we will see God face to face, if we live in accordance with his will in this life. The Papacy is about to go through the paschal mystery too.  Tomorrow, Thursday, we are losing a Pope.  We are gaining a Pope.  Old dies.  New is born. The suffering and death of Christ helps us to accept these necessary deaths that we must undergo.  Not only does it help us accept these things but also but also be realistic about it. James and John had grandiose ideas about suffering and death and the kingdom.  We too initially look at the crucifix as if it is just hanging on the wall, gilt in gold or silver with pretty red paint flowing from the Lord's wounds.  Just as Jesus corrected the vision of James, John, and their opportunistic mother, he corrects us.  The cross IS ugly.  Suffering is NOT easy.  Losing a Pope?  Very difficult. Being realistic and honest about suffering, death, about the humanity of the Church is the beginning of authentic holiness and intimate communion with God.  Jesus is our realism.  His love for us would not permit us to labor in presumption that love is easy or without suffering.  Yet his love helps us face whatever comes with authentic pure joy that comes from union with God. May Our Lady help us not fear the truth of life, suffering, death, and resurrection.  May she intercede for the Church and help us to accept whatever may come with the joy of belonging to God.  May she continue to be a refuge for sinners, the oasis in the desert of lent and of life.----- Father Samuel Medley, SOLT, is a priest of the Society of Our Lady of the Most Holy Trinity, and is currently based in Hythe, Kent, United Kingdom.  He is a speaks to groups around the world on Blessed Pope John Paul II's Theology of the Body.  Visit his homily blog http://medleyminute.blogspot.com or his blog on sexual ethics http://loveandresponsibility.org
---
Copyright 2016 - Distributed by THE CALIFORNIA NETWORK
Pope Francis Prayer Intentions for SEPTEMBER 2016
Universal:
Centrality of the Human Person: That each may contribute to the common good and to the building of a society that places the human person at the center.
Evangelization:
Mission to Evangelize: That by participating in the Sacraments and meditating on Scripture, Christians may become more aware of their mission to evangelize.
---
---
---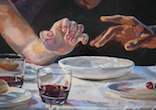 By Fr Samuel Medley, SOLT
I gave my back to those who beat me, my cheeks to those who plucked my beard; My face I did not shield from buffets and spitting. HYTHE, KENT, UK (Catholic Online) - I didn't steal any cookies mommy! says a little boy whose mother asked him if he was hungry, wiping the ... continue reading
---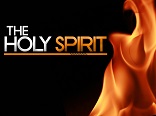 By Catholic Online
The Spirit makes one man a teacher of divine truth, inspires another to prophesy, gives another the power of casting out devils, enables another to interpret holy Scripture. The Spirit strengthens one man's self-control, shows another how to help the poor, teaches ... continue reading
---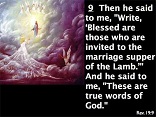 By Deacon Keith Fournier
It is not accidental that the Bible, from beginning to the end, uses marriage as a metaphor and a symbol to reveal the plan of God for the whole human race. Marriage was God's plan from the beginning as we see in the first book of Genesis. Throughout the Old ... continue reading
---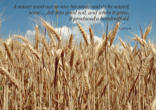 By Deacon Keith Fournier
"A sower went out to sow. And, as he sowed, some seed fell on the path, and birds came and ate it up. Some fell on rocky ground, where it had little soil. It sprang up at once because the soil was not deep, and when the sun rose it was scorched, and it withered for ... continue reading
---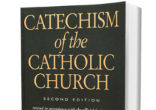 By Michael Terheyden
How we interpret the Bible is of immense importance! It directly affects what we believe about Christ, the Church, and our faith, but it is also related to many of the grave problems in our society and the world. Yet, despite the gravity of this situation, we have good ... continue reading
---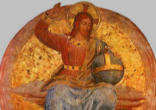 By Deacon Keith Fournier
We celebrate the Feast of Christ the King. It is one of many opportunities the Catholic Church year offers to each one of us to consider the creature called time, receive it as a gift, and begin to really live our lives differently. This is one of ... continue reading
---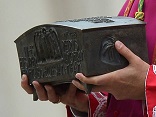 By Deacon Keith Fournier
On the Solemnity of the Feast of Christ the King, the Sunday which marks both the end of the Church Year and the end of the Year of Faith, inaugurated by Pope Emeritus Benedict XVI, Pope Francis greeted thousands of the faithful and presided over Holy Mass and the ... continue reading
---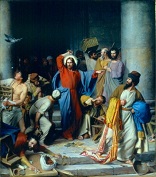 By Father Randy Sly
Becoming a House of Prayer is the best discipline we can take on. St. Ephraem of Syria states that Virtues are formed by prayer. Prayer preserves temperance. Prayer suppresses anger. Prayer prevents emotions of pride and envy. Prayer draws into the soul the Holy ... continue reading
---
By Deacon Keith Fournier
If this day you only knew what makes for peace- but now it is hidden from your eyes. For the days are coming upon you when your enemies will raise a palisade against you; they will encircle you and hem you in on all sides. They will smash you to the ground and your ... continue reading
---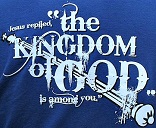 By Deacon Keith Fournier
In Jesus Christ, the Kingdom has been inaugurated. Upon his return it will be made complete and fully manifested in a new heaven and a new earth. We are members of the Body of Christ which makes it present here and now - as seed and sign for a world which is in labor. ... continue reading
---
All Year of Faith News