Here lies the plain truth about our life on earth. We will not be here forever.
Life confined to the boundaries of time and space without the promise of eternal life would be cruel and unbearable to live. Without the certainty of an eternal paradise, the trials and tribulations of this present life would have no meaning and purpose.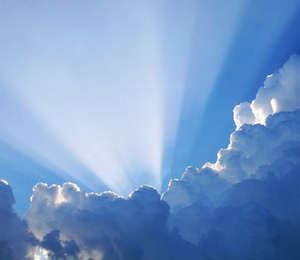 Highlights
Catholic Online (www.catholic.org)
10/14/2012 (2 years ago)
Published in Year of Faith
Keywords: sunday homily, homily, homilies, catholic homily, heaven, hell, purgatory, the rich young man, eternal life, desire for eternity, catechism of the catholic church, Fr James Farfaglia
---
CORPUS CHRISTI, TX (Catholic Online) - Whenever we want to get somewhere we consult a map, ask someone for directions, or use the Internet. Some cars are even equipped with a guidance system. Our contemporary technological society makes it very difficult for us to get lost. However, the most important destination of all is our journey to eternity.

"Good teacher, what must I do to inherit eternal life?" The young man in this Sunday's gospel narrative asks Jesus the most important and most fundamental question. Moreover, the young man is open. He sincerely seeks an answer from the Lord. "What must I do?

When we were little children we learned the simple, but profound truth about our existence. Why did God make me? God made me to know him, to love him, to serve him in this world and to be happy with him in everlasting life. Here lies the plain truth about our life on earth. We will not be here forever.

Life is like a bus ride. We move forward with our bags packed, hoping that when the bus stops and the door opens, we will be at the right location. We must remember the fundamental truth of Revelation: eternity consists of three states: heaven, purgatory and hell. To deny the existence of purgatory and hell is to deny Christianity.

One day each of us will stand before God for judgment. We will stand before God without a lawyer and without family and friends to support us. We will stand alone before Almighty God. Each day could be our last day on earth.

We should each ask ourselves each day, if I were to die today, how would God judge me? Is there any particular sin, attachment, or attitude that might keep us from getting to heaven? If we really want to get to heaven, we can't be making excuses for our behavior. Life is not a dress rehearsal.

What is heaven? Without a doubt, heaven is a place difficult to describe. We cannot begin to understand it because heaven belongs to the mystery of faith.

In the Gospels, Jesus speaks of this mystery through images. He calls it the kingdom, a place of life, light and peace. He refers to it as a wedding feast, the Father's house, the heavenly Jerusalem and paradise.

Saint Paul tells us that "no eye has seen, nor ear has heard, nor the heart of man conceived what God has prepared for those who love him" (1 Corinthians 2: 9).

And St. John tells us that in heaven "we shall see him as he really is" (1 John 3: 2).

Saint Paul's awe is echoed in the words of a child taking an evening walk with her father. Wonderingly, she looked up at the stars and exclaimed; "Oh, Daddy, if the wrong side of heaven is so beautiful, what must the right side be!"

Heaven has been defined for us in the Catechism of the Catholic Church. "Those who die in God's grace and friendship and are perfectly purified live for ever with Christ. They are like God for ever, for they see him as He is, face to face. This perfect life with the Most Holy Trinity - this communion of life and love with the Trinity, with the Virgin Mary, the angels and all the blessed - is called Heaven. Heaven is the ultimate end and fulfillment of the deepest human longings, the state of supreme, definitive happiness" (1023 - 1024).

Life confined to the boundaries of time and space without the promise of eternal life would be cruel and unbearable to live. Without the certainty of an eternal paradise, the trials and tribulations of this present life would have no meaning and purpose.

The judgments of time will be corrected by the judgments of eternity. The injustices of this world will be replaced by the justice of the world to come. The tears shed now, will be replaced by the joy lived forever in eternal life.

Another aspect to the eschatological teachings of the Catholic Church is purgatory. It is imperative that we not lose sight of the reality of purgatory. While it is important never to diminish the reality of the resurrection of the body, it is essential that we embrace the whole of Christian Revelation, that we do not simply adhere to those dimensions that make us feel comfortable.

The Catechism of the Catholic Church states: "All who die in God's grace and friendship, but still imperfectly purified, are indeed assured of their eternal salvation; but after death they undergo purification, so as to achieve the holiness necessary to enter the joy of heaven. The Church gives the name purgatory to this final purification of the elect, which is entirely different from the punishment of the damned" (1030, 1031).

This teaching of the Catholic Church is based on the Sacred Scriptures from the Second Book of Maccabees. Thus, it is important for our spiritual growth and development that we keep in mind the reality of purgatory. Prayer, fasting, penance and ascetical practices are essential ingredients for those of us wishing to avoid a prolonged stay in purgatory.

It is also important that we understand the need to pray for the dead. Since there is a purgatory, it is laudable that we have Masses celebrated for our deceased family and friends. The Holy Sacrifice of the Mass is a powerful tool to free souls from the pains of purgatory. This of course is not to be misunderstood as a continuation of an abuse that existed centuries ago.

However, rather than deleting Maccabees from the canon of the Bible altogether, it is better to understand the correct practice of praying for the dead as practiced through the age old tradition of the Catholic Church.

Finally, regarding the existence of hell, let us consider once again some of the most fundamental aspects of this other dimension of the eschatological teachings of the Church. In his teachings on eternal condemnation, Jesus refers to hell many times; however, in those moments, he always uses descriptive expressions such as "Gehenna," "eternal fire," "the unquenchable fire," "furnace of fire," and "where there will be wailing and grinding of teeth."

The teachings of Jesus on the existence of hell are clear. If we deny the existence of hell then we are denying an essential part of Christianity. The reality of hell and the possibility of eternal condemnation constitute for us a daily call to conversion.

The Catechism of the Catholic Church states: "The teaching of the Church affirms the existence of hell and its eternity. Immediately after death the souls of those who die in a state of mortal sin descend into hell, where they suffer the punishments of hell, 'eternal fire'. The chief punishment of hell is eternal separation from God, in whom alone man can possess the life and happiness for which he was created and for which he longs" (1035).

So, let us go back again to the question of the young man of this Sunday's gospel passage. "Good teacher, what must I do to inherit eternal life?"

The answer that Jesus delivers is two dimensional.

In the first place, he reminds the young man, who is a faithful Jew, that he must live out in his daily life the Ten Commandments. The young man answers Jesus honestly and tells him, "Teacher, all of these I have observed from my youth" (Mark 10: 20). The young man is a good and faithful man.

But, look and see what happens next.

Jesus invites him to go deeper. "There is one thing that you lack. Go and sell everything you own and give the money to the poor, and you will have treasure in heaven; then come follow me" (Mark 10: 21).

What happens to us when Jesus asks us to go deeper? What occurs in our soul when Jesus calls us to a deeper fidelity and a greater love?

Some people respond with generosity, like Mary, the mother of the Lord. Others really mean well but don't follow through, like Peter.

Unfortunately, there are those who walk away from the Lord, like the young man of this Sunday's gospel passage. "But his face fell at these words and he went away said, for he was a man of great wealth" (Mark 10: 22).

What has always amazed me about this gospel narrative is the fact that Jesus did not plead with the young man to reconsider his decision. Jesus respects the young man's freedom, just like he honors our freedom as well.

However, here is the really good news. For all those who love the Lord and respond to whatever he may be asking of us, there is a reward.

Just consider how this Sunday's gospel passage concludes. "I tell you solemnly, there is no one who has left house, brothers, sisters, father, children or land for my sake and for the sake of the gospel who will not be repaid a hundred times over, houses, brothers, sisters, mothers, children and land - not without persecutions-now in this present time and, in the world to come, eternal life" (Mark 10: 29-30).

My dear friends, this past Thursday, we began the Year of Faith with Pope Benedict XVI. Faith is immense gift from God. Let us journey together during this extraordinary time of history as we remember the 50th anniversary of the beginning of the Second Vatican Council and the 20th anniversary of the publication of the Catechism of the Catholic Church.

We do live in challenging times, but it is a time for us to be authentic and mature disciples of Christ, thus being witnesses of joy and hope in a troubled world. It is better to light one candle than to curse the darkness.

Let us conclude with a prayer.

Heavenly Father, thank you for the awesome gift of faith. It is through the gift of faith that I can experience your awesome and unconditional love for me. Thank you for the gift of our Catholic Church. What an awesome Church your Son has given to us. In times of struggle and doubt, fill us with a stronger faith. Help us never to be discouraged. Fill us with your peace. Deliver us from evil and help us always to seek your face. Amen.

-----

Father James Farfaglia is a contributing writer for Catholic Online and author of Get Serious! - A Survival Guide for Serious Catholics. You can visit him on the web at www.fatherjames.org and listen to the audio podcast of this Sunday homily.
---
Copywriter 2015 - Distributed by THE NEWS CONSORTIUM
Pope Francis Prayer Intentions for May 2015
Universal:
That, rejecting the culture of indifference, we may care for our neighbours who suffer, especially the sick and the poor.
Evangelization:
That Mary's intercession may help Christians in secularized cultures be ready to proclaim Jesus.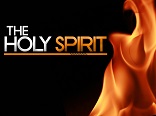 By Catholic Online
The Spirit makes one man a teacher of divine truth, inspires another to prophesy, gives another the power of casting out devils, enables another to interpret holy Scripture. The Spirit strengthens one man's self-control, shows another how to help the poor, teaches ... continue reading
---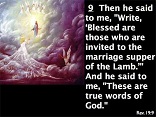 By Deacon Keith Fournier
It is not accidental that the Bible, from beginning to the end, uses marriage as a metaphor and a symbol to reveal the plan of God for the whole human race. Marriage was God's plan from the beginning as we see in the first book of Genesis. Throughout the Old ... continue reading
---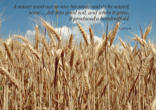 By Deacon Keith Fournier
"A sower went out to sow. And, as he sowed, some seed fell on the path, and birds came and ate it up. Some fell on rocky ground, where it had little soil. It sprang up at once because the soil was not deep, and when the sun rose it was scorched, and it withered for ... continue reading
---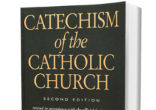 By Michael Terheyden
How we interpret the Bible is of immense importance! It directly affects what we believe about Christ, the Church, and our faith, but it is also related to many of the grave problems in our society and the world. Yet, despite the gravity of this situation, we have good ... continue reading
---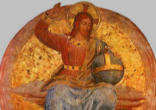 By Deacon Keith Fournier
We celebrate the Feast of Christ the King. It is one of many opportunities the Catholic Church year offers to each one of us to consider the creature called time, receive it as a gift, and begin to really live our lives differently. This is one of ... continue reading
---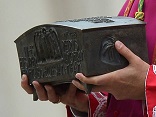 By Deacon Keith Fournier
On the Solemnity of the Feast of Christ the King, the Sunday which marks both the end of the Church Year and the end of the Year of Faith, inaugurated by Pope Emeritus Benedict XVI, Pope Francis greeted thousands of the faithful and presided over Holy Mass and the ... continue reading
---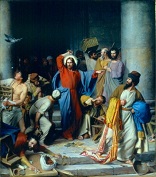 By Father Randy Sly
Becoming a House of Prayer is the best discipline we can take on. St. Ephraem of Syria states that Virtues are formed by prayer. Prayer preserves temperance. Prayer suppresses anger. Prayer prevents emotions of pride and envy. Prayer draws into the soul the Holy ... continue reading
---
By Deacon Keith Fournier
If this day you only knew what makes for peace- but now it is hidden from your eyes. For the days are coming upon you when your enemies will raise a palisade against you; they will encircle you and hem you in on all sides. They will smash you to the ground and your ... continue reading
---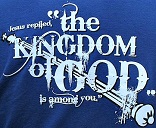 By Deacon Keith Fournier
In Jesus Christ, the Kingdom has been inaugurated. Upon his return it will be made complete and fully manifested in a new heaven and a new earth. We are members of the Body of Christ which makes it present here and now - as seed and sign for a world which is in labor. ... continue reading
---
By Deacon Keith Fournier
On this Feast of the Presentation of Mary, let us make the choice to surrender ourselves to the same Lord who Joachim and Ann honored when they presented their dear daughter in the temple. Their daughter, Mary, became the Second Eve. The New Creation was born through ... continue reading
---
All Year of Faith News