We will share His glory if we listen to Him during our sojourn in this vale of tears.
---
Copywriter 2015 - Distributed by THE NEWS CONSORTIUM
Pope Francis Prayer Intentions for March 2015
Universal:
Scientists: That those involved in scientific research may serve the well-being of the whole human person.
Evangelization:
Contribution of women: That the unique contribution of women to the life of the Church may be recognized always.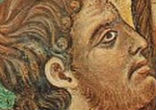 By Catholic Online (NEWS CONSORTIUM)
Fr. Joseph McShane on how Judas first sinned in thought and even this alone was enough to have Satan enter his heart. Keeping this in mind, along with the great mercy God always offers us, is a powerful means to avoid Judas' loss of faith, hope and charity. continue reading
---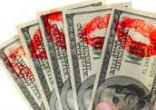 By Catholic Online (NEWS CONSORTIUM)
Fr. Alan on the Gospel account of Jesus being anointed by Mary Magdalene with the expensive anointment which inflamed the ire of Judas Iscariot, saying it should have been sold to support the poor, but who later betrayed Jesus for thirty pieces of silver. Our ... continue reading
---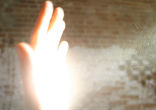 By Catholic Online (NEWS CONSORTIUM)
Father comments on the nature of faith, and tells us that is it not just believing in a list of prepositions, but an submission to the authority of God and His revelation. He gives us miracles to confirm and strengthen our faith, but He does not force us to ... continue reading
---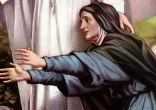 By Catholic Online (NEWS CONSORTIUM)
The widow who's son had died wept like only a mother can. Listen to see how she reflects Mary's sorrow and her joy at the resurrection. continue reading
---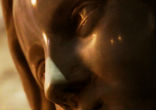 By Catholic Online (NEWS CONSORTIUM)
The most important event in human history, the Incarnation, was centered in Mary. continue reading
---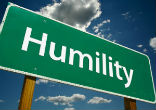 By Catholic Online (NEWS CONSORTIUM)
Fr. Elias uses today's reading to point out the need for humility in order for prayers to be answered and miracles to be performed. Naman needed to give humble obedience to Elisha before he was cured and the pride of the village of Nazareth caused them to reject ... continue reading
---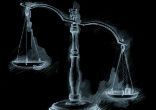 By Catholic Online (NEWS CONSORTIUM)
Elias on the cases of the two women who were accused, one who was innocent and one who was guilty. God shows how he can marvelously reconcile both mercy and justice. continue reading
---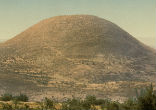 By Catholic Online (NEWS CONSORTIUM)
Why must we always keep our eyes on Mt. Tabor? continue reading
---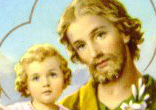 By Catholic Online (NEWS CONSORTIUM)
Fr. Alan and the spiritual nature of the fatherhood of St. Joseph both in regard to Jesus and to the Church. He reads from the encyclical from Pope Leo XIII on devotion to St. Joseph, Quamquam Pluries and relates the story of St. Joseph and the miraculous ... continue reading
---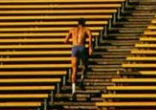 By Catholic Online (NEWS CONSORTIUM)
Fr. Alan on how we must continue to seek the will of God even when we are experiencing temptation and darkness. continue reading
---
All Daily Homilies News