Father preaches on St. James the Apostle and how Our Lord used him to teach us humility.
---
Copywriter 2015 - Distributed by THE NEWS CONSORTIUM
Pope Francis Prayer Intentions for May 2015
Universal:
That, rejecting the culture of indifference, we may care for our neighbours who suffer, especially the sick and the poor.
Evangelization:
That Mary's intercession may help Christians in secularized cultures be ready to proclaim Jesus.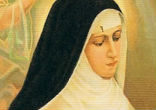 By Catholic Online (NEWS CONSORTIUM)
Father Matthias presents the story of St. Rita of Cascia, and focuses on her prayer after her husband was murdered. Her prayer was that God would prevent her sons from sinning by exacting revenge on their father's killer, even if it meant taking their lives. Her ... continue reading
---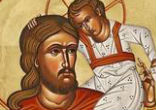 By Catholic Online (NEWS CONSORTIUM)
Fr. Elias on the martyrs of Mexico during the persecutions there in the 1920's. continue reading
---
By Catholic Online (NEWS CONSORTIUM)
Fr. Elias preaches on the life of St Felix who was humble and holy Franciscan friar who lead a simple life. continue reading
---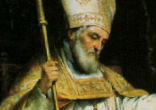 By Catholic Online (NEWS CONSORTIUM)
Fr. Joseph preaches on the feast of St. Isidore, patron saint of farmers and the start of the novena of prayer before the feast of Pentecost. continue reading
---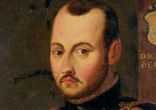 By Catholic Online (NEWS CONSORTIUM)
Fr. Elias on the humble life of St Ignatius the Franciscan, the lesser known St. Ignatius. continue reading
---
By Catholic Online (NEWS CONSORTIUM)
Our Lord uses various literary techniques to emphasize the essence of the Bread of Life discourse in the Gospel of John - that we must eat the literal flesh of Jesus Himself and drink His blood to have eternal life. continue reading
---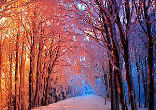 By Catholic Online (NEWS CONSORTIUM)
Our Lord does not exhort us to keep His commandments and remain in Him that we might be sad, but so that we might share His joy. continue reading
---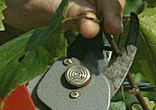 By Catholic Online (NEWS CONSORTIUM)
The metaphor used by Our Lord in today's gospel is one that is rooted in the history and consciousness of the Jewish people. The image of the vineyard is one which was applied to the nation of Israel in the writings of the prophets, and now Jesus tells them that ... continue reading
---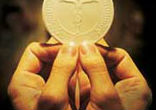 By Catholic Online (NEWS CONSORTIUM)
In the readings today Our Lord begins to move into the "Bread of Life" discourses and explains the difference between the spiritual soul that seeks signs versus the carnal soul that seeks the needs of the flesh. Today we continue to seek Him in the sacramental ... continue reading
---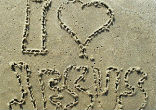 By Catholic Online (NEWS CONSORTIUM)
"Whoever has my commandments and observes them is the one who loves me." John 14:21. continue reading
---
All Daily Homilies News