Fr. John Joseph in preparation for Pentecost explains the Seven Gifts of the Holy Spirit. Here he covers the gift of counsel or of right judgement which enables us to know what is good and what is bad and have the strength to act accordingly.
---
Copywriter 2015 - Distributed by THE NEWS CONSORTIUM
Pope Francis Prayer Intentions for September 2015
Universal:
That opportunities for education and employment may increase for all young people.
Evangelization:
That catechists may give witness by living in a way consistent with the faith they proclaim.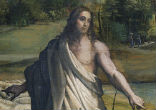 By Catholic Online (NEWS CONSORTIUM)
Fr. Joachim on how we have so many opportunities to heroically follow the Vicar of Christ, the pope in these difficult times. continue reading
---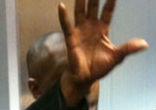 By Catholic Online (NEWS CONSORTIUM)
In today's Gospel, Jesus tells us that non-practicing Catholics are fools who will not enter the Kingdom of Heaven. continue reading
---
By Catholic Online (NEWS CONSORTIUM)
All the virtues that St. John the Baptist practiced began with his sanctification by Marian mediation. Father explains some of these virtues which we can imitate while still living in the world. continue reading
---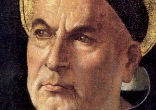 By Catholic Online (NEWS CONSORTIUM)
St. Thomas Aquinas answers whether it is lawful to judge in ST II-II, q. 60, art. 2, citing St. Augustine and St. John Chrysostom. continue reading
---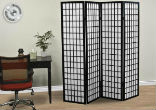 By Catholic Online (NEWS CONSORTIUM)
During the summer, special attention needs to be given to the practice of the virtue of modesty, which the Catecechism decribes as "refusing to unveil what should remain hidden." continue reading
---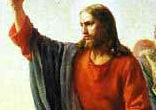 By Catholic Online (NEWS CONSORTIUM)
Father explains the various petitions contained within the Lord's Prayer. continue reading
---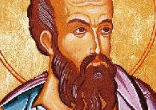 By Catholic Online (NEWS CONSORTIUM)
In the first reading St. Paul makes it clear God is guiding him. This should be reprinted in every Catholic newspaper today, for many Catholics embrace a Gospel different from the one St. Paul preached. Father tells us that we tell people uncomfortable things ... continue reading
---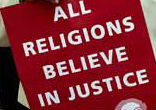 By Catholic Online (NEWS CONSORTIUM)
Fr. Elias expounds Jesus' teaching that we should not do our religious practice to draw attention to ourselves and that this does not mean that we should not express our religion publicly. continue reading
---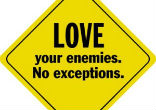 By Catholic Online (NEWS CONSORTIUM)
To be holy as Jesus said, we must show love even to our enemies. continue reading
---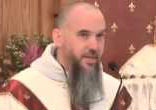 By Catholic Online (NEWS CONSORTIUM)
Fr. John Joseph preaches on the Mystery of the Holy Trinity, how it is taught in the Old Testament and the New and even in God's entire creation, and he explains what this teaching includes. continue reading
---
All Daily Homilies News