By Catholic Online (NEWS CONSORTIUM)
8/22/2013 (2 years ago)
Catholic Online (www.catholic.org)
Average college student racks up more than $10,000 in debt annually
College students are an optimistic lot. They have the rest of their lives to repay their student loans, which according to a new report, is substantial. According to the U.S. Department of Education's National Center for Education Statistics, the federal government provided 71.4 percent of full-time college students with some form of taxpayer-funded aid for their education. These figures were for the 2011-2012 school year. Â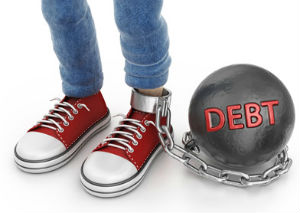 College students are an optimistic lot . they have the rest of their lives to repay their student loans, which according to a new report, is substantial.
LOS ANGELES, CA (Catholic Online) - The report found that 55.2 percent of full-time college students in the 2011-2012 school years took out direct federal student loans. In addition, 47.4 percent received a federal grant, and 10.5 percent were in some type of federally backed work study program. Essentially, most full-time college students received $10,500 in federal aid during the year - which could easily exceed $50,000 upon their graduation.

This appeared to be a recent trend. The average value of the direct student loans made to a full-time college student in 2011-2012 was $7,000, according to the report. The average value of the Pell Grants made to full-time students was $4,400.

While 71.4 percent of full-time college students received federal aid in the 2011-2012 school years, 24.0 percent got aid from state governments.

State governments chipped in, giving the full-time students they aided $3,300 during the year, with $3,200 of that being outright grants - gifts that are not expected to be repaid.

These figures arrive just as President Barack Obama was preparing to embark on a bus tour on which he intends to propose ways to "fundamentally rethink and reshape" the higher education system in the United States.

Here's the clincher: Since Obamacare was enacted, the outstanding balance on federal direct student loans has increased by 265 percent.

The Health Care and Education Reconciliation Act, one of the two bills, together with the Patient Protection and Affordable Care Act, which comprise Obamacare--included language terminating the program through which the federal government guaranteed student loans made by private lenders.

After enactment of Obamacare, all federally guaranteed student loans were made directly by the U.S. Treasury.

"Under the DL [direct loan] program, the federal government essentially serves as the banker--it provides the loans to students and their families using federal capital (i.e., funds from the U.S. Treasury), and it owns the loans," the Congressional Research Service explains.


---
Copywriter 2015 - Distributed by THE NEWS CONSORTIUM
Pope Francis Prayer Intentions for September 2015
Universal:
That opportunities for education and employment may increase for all young people.
Evangelization:
That catechists may give witness by living in a way consistent with the faith they proclaim.
---
---
---

By Caitlin Bootsma
It's almost an assumption in today's world that students will take out a staggering amount of debt to be able to attend a four year university. And, with college costs rising faster than the rate of inflation, 18 year olds are signing themselves up for increasingly ... continue reading
---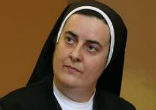 By Catholic Online (NEWS CONSORTIUM)
The Vatican Congregation for Catholic Education made history last week when it nominated a Franciscan nun as the first woman head of a pontifical university. In a position held usually by priests, Sister Mary Melone will become the rector of the Pontifical ... continue reading
---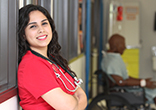 By Darnell Miller - University of St. Thomas
This May 27 nursing students, including Elizabeth Ciocco, will be the first nursing students to graduate from the University of St. Thomas in nearly 25 years. Ciocco joins 298 undergraduates and 739 graduates at the University's 64th Commencement ... continue reading
---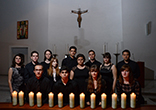 By Brenda Cooper, University of St. Thomas
A few hundred people have undergone cryopreservation procedures since 1962, having their bodies cooled to sub-zero temperatures, with the hope that one day they may be brought back to life using highly advanced technology. It's the kind of issue-along with assisted ... continue reading
---

By Catholic Online (NEWS CONSORTIUM)
It might be easier to compose a short list of people and agencies that don't want to spy on you. Adding his name to the long list, Bill Gates has proposed tracking the lives and careers of college graduates as an ongoing means to assess college value. Of course, they'd ... continue reading
---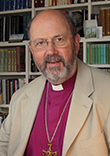 By Darnell Miller, University of St. Thomas
The University of St. Thomas is fortunate to have four outstanding speakers giving lectures on campus in the month of March. These speakers include N.T. Wright, one of the world's leading Bible scholars; Thomas Cardinal Collins, the Archbishop of Toronto; Dr. Andrew ... continue reading
---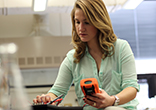 By Brenda Cooper, University of St. Thomas
In the male-dominated field of engineering, it can be difficult for women to succeed, but last year, all four graduates of the University of St. Thomas cooperative engineering program were women, and three of them were Hispanic. Dr. Sheila Waggoner said she is proud of ... continue reading
---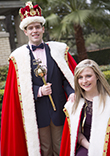 By Vivian Cabrera - University of St. Thomas
The ideal Mardi Gras king and queen should embody the University's mission to educate leaders of faith and character. With the crowning of C.J. Miller and Meredith Smith The ideal Mardi Gras king and queen should embody the University's mission to educate leaders of ... continue reading
---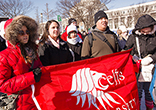 By Brenda Cooper, University of St. Thomas
It didn't matter that when 40 college students boarded a bus in Washington, D.C., the temperature was in the teens. It also didn't matter that they had spent the night on blankets and in sleeping bags in cold elementary school classrooms, sans showers, at a parish ... continue reading
---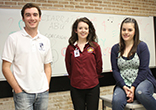 By Darnell Miller
In May 2013, merely two weeks after completing final exams, Mary Buckley, Colm Supple and Sarah Tighe, graduates from Mary Immaculate College in Limerick, Ireland, packed their bags and said goodbye to their friends, family and homeland as they journeyed 4,479 miles to ... continue reading
---
All College & University News